15 Places To Find Free Stock Images Without Watermarks
Update 16/12/2015: I have added another interesting option that I only recently found out. Read on for more information.
So you've just made a website and have nice shiny new blog, but there is 1 problem, you want to find free stock images without watermarks because your pages are full of boring text and you have just spent all your money on hosting.
(NOTE: if you don't care about my wonderful writing and just want the cheddar, check the table of contents for the main list of free stock photo websites →)
Unfortunately for you, no images means your readers can't be bothered to put on their sharing hats and pass your lovely posts around like the village… (insert whatever you want here).
The problem is, that whenever you search the internet for stock photos, the big boys like Getty, iStock Photo, Shutterstock et al seem to show up and give you serious depression from looking at the insane prices they charge.
Just look at the front page of Google from the keyword: stock photos
You know that you're in trouble when the average Cost Per Click (CPC) that Google is charging per advert is $25.59 and the entire above the fold section is plastered with the buggers!
However, be not intimidated by this selection of crazily priced stock image vendors, for Harry Vs Internet is here to help you out.
Why?
Because we're best friends of course.
If you are looking for the Highest Quality photos, I use Deposit Photos. Click Here to check them out.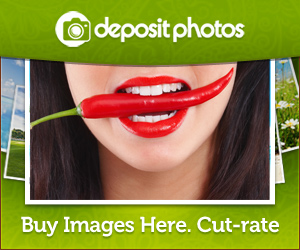 Also, I want to help you out as I have found some really great websites over time that offer free stock images for commercial use.
In fact, when I first started out blogging, 1 of may main issues was finding high quality free stock images that represented what I was trying to explain.
>>>Click Here to Check Out What I Use For My Stock Photo Needs<<<
Why is commercial use so important?
If you have started a website with the idea of making money form it, then that is considered commercial use and you need to make sure the images you use have this clause.
Luckily, all the websites on this list are available for commercial use, so you can use them to your hearts content.
What about attribution?
I will admit that some of the examples in this list may or may not need attribution, (usually the photographers name and a link), but I work on the basis that when in doubt, just give attrition.
If that is an issue, just look out for the websites that I explicitly state that no attribution is required, otherwise assume that it is.
I will also explain on further detail about attribution & the different licenses on offer, at the end of the post.
So let's begin:
Click Here to see my latest Fiverr gig 🙂
15 websites offering the best Free Stock Images Without Watermarks
---
Get The Free Guide to the top 10 WordPress Plugins that will speed up your site & improve its user experience
Pixabay

Pixabay is my go to website for free stock images for blog posts and…well just about anything else you want to use them for.
This can include:
Photo manipulation
Printed material
Graphic Design
Anything else you can think of!
They have a really great selection of stock photos to choose from and a little extra which I will get to in a moment.
The images they have vary between profession and amateur, but on the whole they are wonderful and you should be able to use them for most of your image needs.
I use them extensively myself for my PBN's, graphic  design work and also my main money sites. In fact, most of the featured images on Harry Vs Internet come directly from Pixabay!
As I previously mentioned, they also offer a nice little extra which is that you can search for vector images.
Now,
This may not be useful if you are just looking for free stock photos for a simple blog post, but if you are doing some graphic work and need a quick vector file to manipulate in Adobe Illustrator, then you can often find something usable here.
Make no mistake, Pixabay is mainly for stock photos, but you can find some basic vectors in a pinch.
Finally, my favorite part is the search function.
This may sound simple, but if you are working on many things at once and don't have time to manually crawl through 1,000's of photos of vegetables or whatever your niche is; the search box can soon become your best mate.
Keep in mind that Pixabay is completely free, so the search is not as advanced as you will find on the mental money stock photograph websites, but it is more than adequate and To be honest they give way more than anything free should give!
>>>Check Out These Fantastic HDR Lightroom Presets<<<
Pexels
Are you looking for super high quality free stock photos for your arty, farty website, or maybe even a hero image?
Then you should head over to Pexels and check out their offerings.
Honestly, these are some of the best photos I have seen regardless of what you actually use them for. Pexels offers a nice, big selection of incredibility high resolution free stock photos for use in most situations. I have used them in the past for some graphic design client work with great success and they didn't cost me a penny, (as is the theme here!).
To give you an example of the sort of quality you are dealing with here; check this out:
Notice the license that this photo comes with and just let that sink in for a bit.
This was expensive photography not that long ago, but we can get it free. Right now. $0. Amazing!
They have a search function which is great for the same reasons I have explained already and also some easy categories for fast inspiration.
Unsplash
This one aimed directly at landscape fans, and what a selection of absolutely stunning landscapes it has!
Unsplash add 10 brand, spanking new images every 10 days (1 a day), and they are free to do whatever you want with. They are super high resolution, so if you are going to use them for websites, you might want to consider reducing their size a bit.
How do you do that?
Well, for all of my images on most of my websites, I just use plain old Microsoft paint! I use the Adobe suite a lot trust me when I say that it is quicker and easier to use Paint. You don't need to be an amazing graphic designer to reduce the size of images.
I digress though.
Unsplash is very nice and provides a ton of gorgeous images that are free to use however, there is no search function and you have to scroll quite a bit to see all their shock images. There is also just 1 size that you can download which is massive.
But if you're cool with that, then Unsplash is great option for you to check out 🙂
>>>Check Out These Fantastic HDR Lightroom Presets<<<
MorgueFile
This one is probably the simplest option on the list but make no mistake, they offer some lovely photos for the price of breathing air.
MorgueFile offer really nice photos and a variation of all sorts of different images that you can choose from.
It has a search function and you can really find anything from pens to landscapes. A nice feature is that it tells you whether the image is suitable for printing or not which is more important if you are going to see it for a brochure or poster, rather than web design.
LittleVisuals
I haven't been using LittleVisuals for long and not very often, but they offer a nice selection of free stock images without watermarks to use as you see fit.
They have a nice extra which is if you sign up for their email list, you will receive 7 high resolution images in a zip file, every week.
I like them because they have a very nice logo and I trust a website with a good logo. And yes I understand that my logo is shit, but don't you judge me >o
UPDATE: It seems that the fellow who was running LittleVisuals has sadly passed away so I am not sure where that leaves this site, but they still do have some great images for free in their archives.
I suggest leaving them a small donation for the Hand on Heart Charity who provide defibrillators. I don't really know the details but it might be nice to have a look.
New Old Stock
This is one of my favorites on the list, but a website that I under use way too much.
They have some luscious looking old timey photos from a wide selection of different places including:
Government agencies
Real estate
Old photos found in someones basement etc.
What does this mean?
Basically you can find photos of real things that are now free from copyright and therefore free to use as you wish to.
There are so many free images here to look thorough you are pretty sure that you will find something. This is again, is a scroller without a search function, but in this case that actually works to its advantage.
You gain some serious inspiration and may even come up with new blog posts just by scrolling through the many free stock photos they have.
Skitterphoto
An interesting addition to the world of free stock imagery, is Skitterphoto.
Interesting, why?
Well all of the photos they have on their website have been taken by just three photographers. Many of the others on this list are merely compilers of free photos, (which they are all very good at), but Skitterphoto actually takes each image individually which is something that I think deserves a rather hefty amount of respect considering the amount and quality of photos they have!
IM Free
Nothing to say here apart from A-Ma-Zing!
IM Free is a full collection of serious images for serious people. Everything is free, but attribution is required. However when you see what is available, you will understand why and be very happy to credit their creators.
My advice is to:
Visit site
Get lost
Get some inspired inspiration
???
Profit
OK so point 5 comes with the disclaimer that you might not profit.
The point is, that you can do all kinds of things with these items not limited to purely blogs. Many people who use this site (or so I am told), use the free high resolution images, icons and templates for client work or must for their own pleasure.
GRATISOGRAPHY
I love the layout of the website for a start and I personally think that if someone makes and effort with the packaging, the product must good! Call me a sucker and a slave to my impulses, I won't cry too much 🙁
Anyway,
As I said, the website is great, but the images are even better!
Created by a chap by the name of Ryan McGuire, GRATISOGRAPHY is full of some really professional Free stock photos that range from simple but elegant inanimate objects, to very emotive living subjects.
Jay Mantri
It has to be said, I have never used this site before and only recently found it when doing some research for this article!
Updated every Thursday, Jay Mantri offers some beautiful free images that you do not even need to provide attribution for. What a lovely fellow.
Mainly wide angles and close ups of fairly simple things and landscapes, the images are super high quality and most of them look like photos that a pro would sell for thousands to glossy magazines.
I don't have much use for these particular photos for my current projects, but you should certainly head on over and check them out because I promise that you won't be disappointed.
Public Domain Archive
Set up by a chap called Matt (I presume he has a surname?). He has set up a large repository of public domain images free to use by the general public for no cost whatsoever.
More of a library of free images i.e. stored in 1 location, Public Domain Archive is full of a wide mixture of different subjects, ages and styles to choose from.
I found this one a while ago and have used them fairly extensive for client work and also for just when I want to mess around on PhotoShop. It relaxes me to manipulate photographs, like little pawns in my grand quest to…Oh sorry, I drifted away there for a moment.
Anyway…if you are looking for some stunning free photos to use on your website, I highly recommend checking them out and having a look.
Picograpghy
A very simple, bare basics site that contains some high resolution photos that are free to use and without attribution. Whilst they may not have as much choice as the others here, you will still be able to find something for your project if you look hard enough.
Picography features random images by a collection of pro photographers in a random order. The random order is what puts me off a little, because I never usually have a lot of time on my hands and just want to find what I want quickly.
However, I still check through every now and then to see if there is anything that really catches my eye, and that is the main point for a site like this I think. Spend 5 minutes scrolling through and you never know what you may find.
Free Images
You can'get more on the nose with the name of this site!
It really offers up a huge collection (387,906 at the last count), that you can use to you hearts content!
Some of the images require attribution on case by case basis, but they are all free of charge. Free Images also offers up a very nice style of categorization and search which makes life for a busy fool such as me; much easier!
SuperFamous
Very high resolution free stock images without watermarks, SuperFamous is full of some really nice photos curated by a team of designers by trade.
Now, I son't use the fastest internet in the world, but I found that the site was a tad jittery and might be off putting for some. However I would like to just say that this could have been an issue on my end so please don't let that discourage you from visiting and seeing if there is anything you could use for your own site.
The actual images are very Instagram style (but high res), and look really nice.
I don't have use for this style of photo myself just yet but I as you know, I am starting my own fully fledged authority site and i may very well head over to SuperFamous and use some of their free images for that project.
Picjumbo
A pretty large collection of high quality stock photos that are free to use and don't even require attribution for most photos.
Created by the designer & photographer Viktor Hanacek in 2013, due to other stock images websites turning down his own images. It now boasts 2,660,922+ photos downloaded since its inception.
You will have a massive section to browse, including vector images & videos, all fully searchable and lovingly categorized.
They also offer a paid for PhotoShop Plugin to access their entire database directly from Ps. I don't have this plugin myself as I prefer to just browse at my leisure and have slowed down on the design client work for the time being.
However, it is only $11.99 and if were to start designing for clients once again, I would seriously consider using it myself and I would encourage any aspiring designer to consider it too…by speeding up your workflow, you can really start to make real money.
Picjumbo offers a really nice collection of food & drink shots, so if you are in the health, fitness, nutrition, restaurant etc niche, then this should be your go to free stock photo website.
Getrefe
Calling all hipster, calling all hipsters, this bad just might very well be for you!!!
I'm kidding, this is for anyone really. Anyone who loves free, non attribution required, high resolution stock photos without watermarks that you can use anywhere for anything!
Getrefe is a very basic tumblr blog that offers absolutely 0 frills, and is just a pure scroll and see kind of site.
However, atop that basic frame sits some truly lovely free images for use on your blog or design work, and arguably the most "stock" of them all.
They look great and are very neutral, in the sense that they are generally non niche specific which can be a blessing really if you are just looking for a good looking stock image for free that you can pop into your blog post without hassle!
The British Museum Flickr Page
The British Museum Flickr…wait what!?
Well as it urns out, the British museum has decided to open up their entire catalog of images under a Flickr Commons license.
This means you are free to use and manipulate any image free of charge and for commercial reasons.
Why is this so great?
As of writing, they have 1,023,714 Photos on their Flickr profile.
I'll say that again; 1,023,714 Photos!'
Honestly that is a crazy amount and they are all historical and beautiful. I am in love xxx
You can find their Flickr Page Here.
A quick note about Attribution & Licenses
I want to finish off with general information about the different licenses surrounding these free stock images and what you can actually do with them.
For example, you may be tempted to just do a Google Image Search and pick the first image that you find. However this could land you in some serious hot water if the owner of the image has not given the correct usage permissions.
The 2 main licneces that these websites offer, include:
Creative Commons zero: Meaning that you can use the free photos however you see fit, commercially or otherwise and you don't have to ask for permission, or do anything apart form download the image.
Creative Commons with attribution: Means the same as creative commons zero, but with the added regulation that you credit the creator of the photo in the way they ask, usually their name and a link. But make sure to check for specific instructions.
To be honest, most of the free stock photo websites here are creative commons zero, but even having to add some attribution is no problem seeing as you have access to thousands of high resolution free stock images without watermarks to choose from!
I hope you found this useful and if you think that I have missed any websites out, feel free to let me know in the comments 🙂